Welcome to the inaugural edition of Limmy's Hot Take: another hot take you didn't need on shit that went down in pop and my favourite new releases this week.
I'm shaking off the dust bunnies on this blog and training it to stop autocorrecting 'Limmy' to 'Jimmy' because I miss writing about pop music and while I've been active on Twitter during my hiatus, I realised there's nothing quite like having a soapbox of your own to look back on in five years and deepen your frown lines with than a 'weekly hot take' blog.
There's something about Joanne
The water cooler chat of the week, depending on where you are and the discerning care-factor of the company you keep (*Tatianna voice* "Choices!"), will either be about the Trump/Clinton debate or where you stand on Lady Gaga's career-reshaping new album Joanne.
To save you time, as a concept, I am actually here for this album.
Giving my cat the #Joanne treatment pic.twitter.com/kCwvdxizqw

— Ben Atar (@ben_atar) October 22, 2016
I think it's fucking great that she wants to shake it up and revisit her Stefani Germanotta Myspace-era, dive bar roots. Why the hell not? Lady Gaga does not owe us a lifetime supply of RedOne bangers. She has already given us quite a few. And you can search elsewhere if that's strictly what you want. I'm not saying I wouldn't be pleased with more 'Sexxx Dreams'/'Dance In The Dark' et al, but for those who are interested in this particular performer's journey and expression – whatever it might look like and wherever the hell it might take us – you can stay buckled in. Refreshments will be on their way.
If you want to understand the context of & intention behind @ladygaga #Joanne this filmed interview is a masterclass https://t.co/k549gAWc9x

— Darren Hayes (@darrenhayes) October 22, 2016
Now, onto Madonna-gate in the above interview, it's fair to say early chapters of Gaga's mainstream success would not have been possible without Madonna paving the way, as she did for many female pop entertainers today. In Gaga's attempt to separate her shit to Madonna's, and crucially, to sell-in the musical authenticity of this project, her comments came across implying she's more talented than The Queen of Pop.
If there's anything that irks pop fans more than terrible album covers, it is when popstars suddenly get a Pitchfork-shaped epiphany and start talking about making "real music". And that is what this fucking feels like. On a personal level, it feels like betrayal for fans who have, and might still be battling, slights for worshipping pop and shouldering all the criticisms of its innately manufactured nature.
Being able to play multiple instruments and produce every piece of music doesn't necessarily make you great. It means you have skills that might be great embellishments on your LinkedIn profile, I don't know. Actors don't write their own scripts, and there is something to be said about the intangible quality and essence that great popstars and entertainers all have that cannot be taught at stage school, music college or YouTube tutorials on how to use LogicPro. Gaga, hopefully, when she's not trying to convince the world she has all the long been the female Beck, will see she is one of pop's elites.
It is Q4 2016 and we have a new Mel C album
2016 continues to shock as fans abandon Lady Gaga flop #Joanne & Melanie C releases #VersionOfMe to critical acclaim… pic.twitter.com/7iDKWFhqvp

— JC ✌🏼️ (@JCinLDN) October 22, 2016
I mean, this was the kind of week we've been through, ladies and gentlemen. That we have to chalk up Melanie C's new album in one column and Joanne on the right. Is this the new 'Out of Your Mind' vs 'Groovejet' chart showdown? Are we really troubling the fire department with flame wars like these?
I have mad respect for Mel C for being consistent in her solo output and carving her own lane post-Spice. I've enjoyed quite a lot of her solo material (I sat out of the musical theatre covers album because that is something I really don't have the time or space for). I completely get that Version of Me is something of a personal record. Darker tones of oppression rears its head on 'Our History', which to my delight, kind of throws me back to her Beautiful Intentions album. I've even read that she's trying new things (sis, are those feathery urban beats and tropical house influences I hear?) But where are the tunes?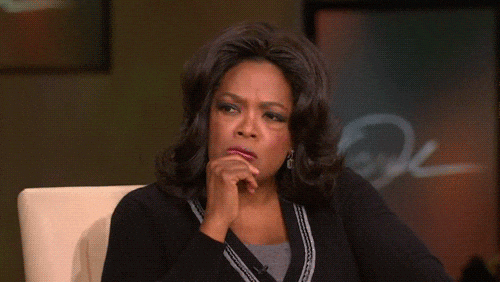 Shout Out To My Ugly Heart
Congratulations, you made a wonderfully observant tweet about how much Little Mix's 'Shout Out To My Ex' sounds like G.R.L.'s 'Ugly Heart'. Guess who is not caring about that or about "dressing like strippers"? The fabulous reigning queens who have hair-flicked and four-part harmonied their way to the top of the charts with their fourth UK #1 hit this week. The biggest opening week download sales for a song this year, mind you.
People might've clocked that despite all the juicy tabloid headlines about Perrie getting even with Zayn on this track, none of the girls have had a hand in writing 'Shout Out To My Ex'. But think about how 'Sweet Dreams My L.A. Ex' was written by Cathy Dennis for Britney with her break up with Justin Timberlake in mind. The real T is how this debate has distracted us from realising Little Mix hasn't quite topped the lead single excellence of 'Move'.
Top tunes of the week
Dami Im 'Fighting For Love'
Remember when Australia's Dami Im gave us the Eurovision Song Contest moment of 2016? Here she is back with a tastefully-fashioned emotive banger with very 2016 chopped-up synths in the chorus, brought to us by DNA, the same Australian producers behind 'Sound of Silence' and The Veronicas' super-snatched uptempo 'In My Blood'. So glad we hadn't lost her to the Carpenters covers album.
Leo Kalyan 'Fucked Up'
Alt-R&B artist Leo Kalyan is giving you something you can feel here with 'Fucked Up'. It is vulnerable, confessional and beautifully insular, like a sonic version of my evening with red wine and pain. Full marks for the spirit-stirring wailing at the end.
Becky Hill 'Warm'
I've never had any qualms with Becky Hill's feature creature duties and her prime solo output 'False Alarm' was a proper ear worm, but there's something rather top of the class about 'Warm'. The restraint and soulfulness she is displaying here with the Shift K3y-produced track almost feels like she's signalling a reintroduction, and I am all ears. Could 2017 be the year she comes into her own and into the spotlight?
Ronika 'Principle'
Funky, slinky and like some kind of bridge between Jimmy Jam & Terry Lewis' world and Roisin Murphy's Overpowered album, 'Principle' is a jam of the highest order from Ronika, who is no stranger to power pop lovers on Twitter. If anything it's a jolt to say, 'don't fucking write me out just yet'.
Jade Zhang feat. Timbaland 'Dust My Shoulders Off'
A tidy and lightweight, kinetic R&B bop from one of China's biggest pop queens Jade Zhang, in tandem with none other than the almighty Timbaland. It's more of a feel-good Radio Disney jam than the slutdrop-worthy ways of 'Promiscuous Girl' or 'The Way I Are'. With any luck, that will follow.
For more of my favourite new tunes, slide into my NEWEST Spotify playlist.
And finally…
Australian Pop deity, LGBT warrior and The People's Minogue, who turned 45 this week (check out that fucking cake!), is performing at Feast Festival, an annual gay and lesbian street party in Adelaide.
Sister Kylie, who is also an Australian pop deity and LGBT warrior, in her own right reposted this pic with her own well wishes.
Playlist of the week
MASC4MASC – For when you feel like getting the jump on your workmates who think you listen to nothing but Ariana. Once you lull them into a false sense of security with The Who, Johnny Marr, Stevie Nicks and The Rolling Stones, that's when you spring on your one true favourite rock artist Ashlee Simpson.
Check out more embarrassing-yet-rather-on-point themed Spotify Playlists.
Let's talk shit and reply with shady Mariah gifs on Twitter. Follow me on @feedlimmy.