This week on Limmy's Hot Take: Friends, it's absolutely OK to call yourself out for making insensitive jokes about Kanye West's mental breakdown. What started as seemingly "standard Kanye" loose cannon behaviour on stage soon escalated to a point beyond lols when the 39-year old man was hospitalised for psychiatric emergency this week.
Alarm bells are ringing. We can't make light of this struggle and repeat the inhumane cycle of scrutiny, mockery, and callous mistreatment that we've seen heaped on Britney, Mariah, Amanda Bynes and countless other celebrities who have gone through very public breakdowns. Definitely not when suicide is the biggest killer of men under 50.
I, for one, checked myself for dismissing Kanye's rants as light entertainment last week because at the time I thought that was just him being his 'eccentric' 'crazy' self, but say if that were a friend or colleague behaving in that manner. Would I find it amusing or would I be able to discern and have enough care in my heart to look deeper beneath the surface and reach out to a vulnerable person in need? I sure as hell hope I am the latter.
There has been greater awareness about mental health issues in recent years. We've got ribbons, T-shirts, marathons, hashtags, full blown social media campaigns… you name it but, real talk, don't put up lengthy posts on Facebook saying you're here "if anyone needs to talk" then turn around and contribute to the cacophonous #KanyeWestIsOverParty mess.
This is not about being overly politically correct. This is about responsibility and recognising that our actions and our words carry weight. They matter. They cause an effect, and we need to look after each other more than you think. This definitely includes our online friends, which I'm sure some of us talk to more than we do our RL friends.
Oh also, if you happened to be called out on Twitter for insensitive and trash opinions? Please don't delete the original tweet. Let the drag prosper.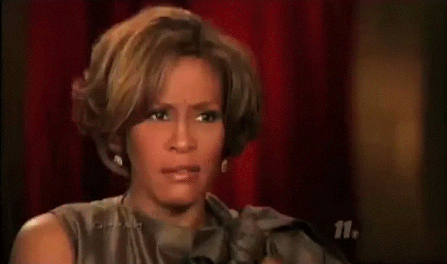 In lighter news, I really do think The Veronicas have finally delivered the pop performance I've waited years for. Here they are looking deadly, coated in ruby red glitter, slaying The ARIA Awards this week with their banger 'In My Blood'.
It would not be acceptable to bring up this year's ARIAs without mentioning the strong showing of LGBT+ support – from Sia using her acceptance speech to promote marriage equality to Troye Sivan dedicating his award to LGBT kids in Australia, and Kylie and fiancé Joshua Sasse attending the ceremony in their "Say I Do Australia" campaign tees.
It's time, Australia. And I could not be happier to see this movement gaining momentum in mainstream media every single day.
Top tunes of the week
Busted 'Night Driver'
I really wasn't expecting for Busted to come back after all this time with some neon-lit 80s pop. What on earth is going on here? Why is it so seriously good? Production-wise, 'Night Driver' sounds like something from the Off The Wall sessions. I haven't made my way around their new album of the same name as yet but I've heard great things on Twitter.
MAMAMOO 'Décalcomanie'
Can't believe this is only the first time I've come across K-pop sirens MAMAMOO. They've been in the game for a good two years now, making a name for themselves with their candied mix of jazz and R&B.
'Décalcomanie' – taken from their fourth mini album MEMORY – is what I imagine Duffy exec producing a K-Pop girlband would sound like.
Ronika 'Dissolve'
This feels like a new angle for Ronika. Coiled in a loop of stuttering synths before climaxing at a chorus with utterly heavenly vocals, 'Dissolve' feels like a cherry-tinted boudoir soundtrack in an 80s French arthouse science fiction film.
Emily Burns 'Take It or Leave It'
File this under 'Songs from The Friendzone' – I know y'all can relate. This gentle, tinkling pop tune from emerging British singer-songwriter Emily Burns would definitely appeal to anyone who likes them a bit of Birdy.
For more of my favourite tunes, check out my NEWEST playlist.
You can find me tweeting about my latest Iceland meal-for-one at @feedlimmy.