This week on Limmy's Hot Take: I have been thinking a lot about fear over the past few days. I mean, where do we even begin with a week that left us with Donald Trump as the new President of the United States?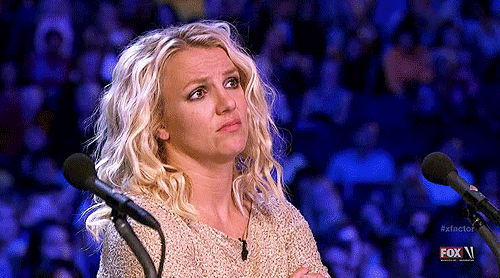 Fear is such a powerful feeling. Fear changes people; it cripples you and cuts you down. It eats away at your self-confidence. They are the words that put you back in your box and keep you in your place; from progressing, from changing, from becoming a better version of yourself, and from making moves that you know are ultimately right for you.
After awhile that fear becomes real comfortable and familiar. It might even start to sound like common sense to you. "If it ain't broke, don't fix it." "Why would you leave all this behind and start over?" "You can't stop now! If you do, your fans will forget about you." "'You know it's true what they say, it's better the devil you know!" Nope. Maybe that last one was Kylie.
One who has grabbed fear by the ball sack and given it a firm-but-threatening squeeze is Aussie popstar Vanessa Amorosi, who shortly after the height of her 2009 comeback decided to change direction and give up the comfort of Australia for a new life in Los Angeles.
Widely regarded, yet lately often forgotten, as one of Australia's most powerful vocalists of this generation (even Mary J. Blige fucks with her), Vanessa reached national treasure status by the time she was 18. Mostly thanks to the ubiquitous banger 'Absolutely Everybody', which probably still haunts regional community centre aerobics classes frequented by about five retirees.
Even better yet, Vanessa came smashing back A DECADE after with a multi-platinum-selling #1 hit 'This Is Who I Am' and an equally popular album. That was her last album.
In the seven years that passed, she could have remained in Australia where she would have been guaranteed work for a lifetime to keep her profile up as a minor celebrity. She could have appeared on Dancing With The Stars (Down Under's version of Strictly), she could have been a judge on The Voice (imagine the tabloids jizzing over a rivalry between two of Australia's greatest pop divas! ARE YOU TEAM DELTA OR TEAM VANESSA? *Cuts to cleverly edited side eyes and stony-faced hair flicks*). Vanessa Amorosi could have even gone into the jungle! Because we now have I'm A Celebrity… Get Me Out of Here! in Oz too. But instead, she followed her gut and took a massive risk by moving to L.A. and disappearing from the limelight. In the entire time Vanessa Amorosi had been away from the public eye – Snapchat was launched, One Direction was created and disintegrated, "Tindering" had become a thing, and humans have now evolved to screen grab at lightning speed.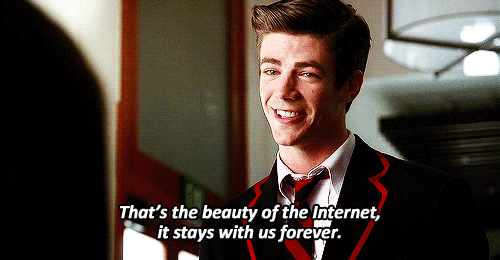 This week she emerged to announce a soul gospel album due for 2017, which she has worked on for the past five years with Dave Stewart of the Eurythmics (!!). By the sounds of things, it's a labour of love she is very proud of. Will it be a massive success? Will she top the charts again and sell out arenas? Maybe! But that almost doesn't matter. Perhaps, quite admirably, what we can take away from her story in this Trump PTSD week where many of us feel perhaps quite helpless and uncertain of the future, is that we need to have courage to rebuild. Change is inevitable, and life is too short to stay unhappy and comfortable in the fear of the unknown.
The Gospel according to Alicia Keys
I've been massively impressed with the new Alicia Keys album. Listened to it from start to finish and again yesterday. I said a couple of weeks ago, in relation to Tove Lo's album, that there's a wave of realism coming to mainstream music and that is what we are all connecting with right now, and it couldn't be truer of HERE.
Alicia's musical output has always remained very close to her Harlem roots but this particular album just feels more like home. It is almost quite documentary-like in its execution, in the way it invites you in and has you completely immersed in its world without leaving your seat. The beauty of which is brought to life visually in this mini-movie that accompanies the record. It won't take up as much time as the Lemonade movie but it is just as important viewing.
Top Tunes of The Week
St. Beauty 'Borders'
Is anyone else watching the Issa Rae HBO series Insecure? Solange has done an A+ job curating music for this because I swear I've got Shazam running every episode. One of the gems uncovered through the show this week was St. Beauty, an American soul duo signed to Janelle Monae's Wondaland Records. 'Borders' is one for the midnight drives.
Washington 'Saint Lo'
Australian singer-songwriter Megan Washington is back with her first new material in two years, 'Saint Lo'. The whispy electronic pop piece came about from her songwriting sessions in the States. This actually sounds like it could slot quite nicely between Tegan & Sara and Shura's latest albums!
Gabrielle Aplin 'Miss You'
Okay, there's definitely a theme emerging with this week's Top Tunes. Gabrielle Aplin is not one I thought I'd be checking for but since the surprisingly good deep house remix of her 2013 single 'Salvation' that dropped earlier this year, it shouldn't come as a shock that she's headed in a dancier direction. 'Miss You' still bears the signature of her piano-based singer-songwriter brand but just every so lightly sprayed with a mist of bubblegum-flavoured, tropical house production.
047 feat. Linn Öberg 'Wilderness'
Here come the Swedes, in their element with a frosty and folky electronic pop moment. Melancholy folk singer-songwriter Linn Öberg is giving us all a bit of raw, earnest vocals for the dance floor and I can't even pretend that I haven't already fantasised about figure skating to this. (I do not skate. I normally even hate the thought of skating. I avoid Winter Wonderlands all together because I know there are people ice skating.)
For more of my favourite tunes, check out my NEWEST playlist.
And finally…
To kinda cheer myself up this week, I've made a playlist of T-ARA bangers you never thought you needed. So if you are in need of a lift with high-fructose K-pop – I got you. This was partly prompted by this lite shade interview where the band was asked about turning the ripe old age of 30!
"We do not feel pressured about entering our 30s. It does not really strike us that we are near our 30s since we live in a group rather than living alone." – Some comfort to the hundreds of 30 somethings flat-sharing in London, I guess.
Tweet me shady memes about Trump on @feedlimmy.